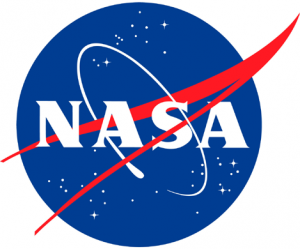 Goddard Institute for Space Studies (GISS) is a world leader in the study understanding, assessment, and prediction of global climate change & in the dissemination of this knowledge to the general public. With a climate model that integrates atmospheric, land, & oceanographic models and runs on state of the art parallel processing supercomputers at Goddard Space Flight Center (GSFC), GISS develops not only climate forecasts for the next decades but also performs paleoclimate studies of the earth as well as studies of exoplanets. GISS maintains preeminence in the field by conducting unbiased research while disseminating research results to some politically sensitive segments of society. Having supported world-renowned institutions like Massachusetts Institute of Technology (MIT) and The European Organization for Nuclear Research (CERN). SciSpace is excited to have been awarded the GISS contract.
About SciSpace

SciSpace is a joint venture between Business Integra (BI), the majority partner, a SBA Certified 8(a) company, & d3i Systems (d3i), a SBA 8(m) company. Having similar core values, both economically disadvantaged woman-owned businesses (EDWOSB) have a proven track record of collaboration. d3i is a subcontractor to BI on the IT & Cybersecurity work that BI performs for the Federal Aviation Administration (FAA). Mr. Trent Martin of BI manages SciSpace as the President. Having served as former Associate Director of Engineering for Advanced Development at National Aeronautics and Space Administration (NASA) Johnson Space Center (JSC), Mr. Martin brings experience in working with research institutions, & the management culture & experience of NASA. Mr. Ashok Saxena of d3i serves as the SciSpace Executive Vice President.

Business Integra: With over 300 employees, including 9 PhDs in relevant disciplines, CMMI Level 3, and ISO certifications, BI brings mature tools, processes, and corporate resources. At JSC, BI supports analytical & computational efforts for the International Space Station based observation experiments. At CMS, BI modernizes sensitive public-health applications. For Diplomatic Security at the DoS, BI supports mission critical IT & other activities that include the management of facility improvements. BI assures Information Security for FAA's 313 systems including data centers, and networks.

d3i Systems: With over 30 years of experience at GSFC, and having worked shoulder to shoulder with senior GSFC leaders, d3i's co-founder, Ashok Saxena, brings a passion for space based research and a sound understanding of the GSFC culture and promises. d3i's staff has contributed to numerous strategic missions/programs at GSFC. These include the development of the Earth Observing System Data and Information System (EOSDIS), flight software of the Global Geospace Science (GGS) Wind spacecraft, Science Data Processing System (SDPS) for the Suomi-NPP, and GSFC's "new business" proposals to HQ for missions/instruments that can discover and study exoplanets, and the OSIRIS-REx asteroid sample return mission. d3i's principals bring experience in all areas of the SOW& GISS experience.